5th International Conference on New Trends in Social Sciences(NTSSCONF)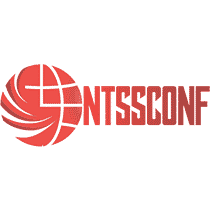 What is NTSSCONF? The 5th International Conference on New Trends in Social Sciences is a premier gathering of top academic minds. Coming to the vibrant city of ‌Brussels on the 26th-28th of May, NTSSCONF will feature distinguished speakers, the most relevant agenda topics, and vigorous discussions on the latest trends in the field.
Whether you are looking for a platform to publish your latest research, are interested in presenting, or want to listen to inspiring presentations, we are looking forward to welcoming you to Brussels. To make your conference experience even more memorable, you are invited to join a free tour of the city and discover its hidden treasures.
The Organizing Committee will offer the participants a city tour free of charge, so learn about Brussels city. All accepted papers will be published with ISBN numbers in soft form. All papers have publication opportunities in various indexed international journals: SCOPUS, DOAJ, EBSCO, GOOGLE SCHOLAR, COPERNICUS, and also conference proceedings. The 5th NTSSCONF will return as an in-person event in Brussels in May 2023 & also include the live-stream Virtual component for those who cannot join physically but wish to learn, connect, and network. Delegates can attend & present their papers either in person or online from wherever they are in the world. An Invitation Letter will be issued and sent after registration and payment of the registration fee.
May 26, 2023 – May 28, 2023
Marivaux Hotel Congress & Seminar
Boulevard Adolphe Maxlaan 98 – 1000 Brussels, Belgium
Brussels, Belgium, Europe