6th International Conference on New Approaches in Education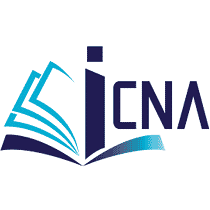 Academic and research communities all over the world have discovered and integrated several tools, methods, and practices – be it digital or traditional – to increase the accuracy and quality of their work. However, there is always further progress to be made. There is a need for an international platform where one can join to discuss the common challenges experienced, discuss how to mitigate them, and inspire creative solutions.
Structured on the aspect of Open Access Knowledge Sharing, the 6th International Conference on New Approaches in Education aims to do just that. For us, good education always transcends any geographical boundaries. Our previous conferences have received stellar reviews and welcomed attendees from all over the world. We plan to make this our best education conference yet!
This international conference on education will feature a high-quality program, which is the result of the rigorous quality standards employed by the scientific committee. We will dive into topics like Inclusive Education, e-learning, Curriculum Development, Global Issues in Education and Research, and so many more. We're bringing together global academics, researchers, scholars, and leaders of for-and non-profits to this world-class event.
April 28, 2023 – April 30, 2023
Av. Columbano Bordalo Pinheiro 3, 1070-060 Lisboa, Portugal