6th International conference on Research in Management (ICRMANAGEMENT)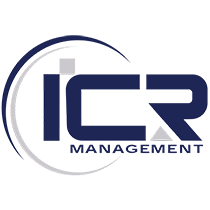 Join us on the 17-19 of August in beautiful Los Angeles, USA for the 6th International Conference on Research in Management. What are the latest trends in quality management? Who has been leading research into behavioral sciences in business management? What is the next big thing in marketing management? These and many more questions will be addressed by our expert panel of speakers and the international audience of academics, scholars, and researchers at international conferences on management (ICRMANAGEMENT) 2023.
We are accepting paper submissions and poster presentations. Whether you'd like to join as a virtual speaker, an attendee, or get your paper published in one of the academic journals supporting our platform, we look forward to hearing from you.
The Organizing Committee will offer the participants a city tour free of charge, so learn about Los Angeles city. All accepted papers will be published with ISBN numbers in soft form. All papers have publication opportunities in various indexed international journals: SCOPUS, DOAJ, EBSCO, GOOGLE SCHOLAR, COPERNICUS, and also conference proceedings. The ICRMANAGEMENT will return as an in-person event in Los Angeles in August 2023 & also include the live-stream Virtual component for those who cannot join physically but wish to learn, connect, and network. Delegates can attend & present their papers either in person or online from wherever they are in the world. An Invitation Letter will be issued and sent after registration and payment of the registration fee.
August 17, 2023 – August 19, 2023
United States of America, North America