6th World Conference on Research in Teaching and Education(WORLDTE)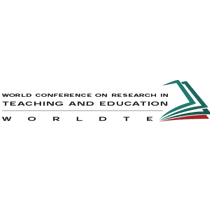 The 6th World Conference on Research in Teaching and Education 2023 is the annual event for members of academia – researchers, lecturers, scholars, graduate, and post-graduate students – as well as representatives of non-profit and research organizations. Exploring the latest trends in the field, WORLDTE 2023 will take place on the 07th-09th of July in one of the most beautiful European cities – Zurich, Switzerland. We are excited to welcome returning and new attendees as we dive into such topics as child and family education, education policy and administration, education theory, and numerous others.
WORLDTE has earned a reputation for outstanding content and the 2023 edition is going to be no exception. However, in addition to offering cross-border learning opportunities, it will provide you with the perfect platform to network with your peers, receive feedback on your research, discover new angles and perspectives, and, of course, explore the city of Zurich.
The Organizing Committee will offer the participants a city tour free of charge, so learn about Zurich city. All accepted papers will be published with ISBN numbers in soft form. All papers have publication opportunities in various indexed international journals: SCOPUS, DOAJ, EBSCO, GOOGLE SCHOLAR, COPERNICUS, and also conference proceedings. The 6th WORLDTE will return as an in-person event in Zurich on July 2023 & also include the live-stream Virtual component for those who cannot join physically but wish to learn, connect, and network. Delegates can attend & present their papers either in person or online from wherever they are in the world. An Invitation Letter will be issued and sent after registration and payment of the registration fee.
July 7, 2023 – July 9, 2023
Zurich, Switzerland, Europe