7th International Conference on Applied Research in Management, Business and Economics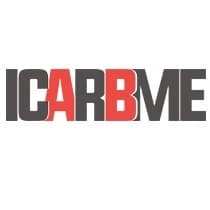 Want to know and learn about the newest trends and developments in applied research? Say no more. ICARBME is the place to be. Learn about the newest research methods, tools and techniques in management, business, and economics, incorporation techniques. Removing geographical barriers that surround education, this event is a top-notch platform for engaging in cross-border learning.
The first sixth editions of the management conference have set new standards and accomplished great successes which we strive to recreate and exceed at this year's event. With attendees from countries like Greece, Indonesia, Japan, Canada, Belgium, Czech Republic, Iran, Slovenia, and others, this conference will have a unique mix of perspectives and experiences which will make for some interesting conversations and debates.
September 15, 2023 – September 17, 2023
Na Strži 32, Praha 4. Czechia