7th International Conference on Applied Research in Management, Economics and Accounting(IARMEA)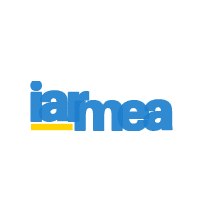 Welcome to the 7th International Conference on Applied Research in Management, Economics, and Accounting. IARMEA 2023 will be held on the 28th-30th of July in one of the most beautiful cities in the world – Dublin, Republic of Ireland. IARMEA is a content-focused event. Every presentation – be it a poster or an oral one – is carefully vetted by our prestigious scientific committee. They ensure that the topics covered by the program are both informative and relevant. The success of the third edition proves that when an event is created around high-quality content the attendees get real value out of the three days of the conference. What makes an academic conference on Management, Economics and Accounting such an engaging learning experience is the international nature of the audience. The blend of unique perspectives and experiences makes for energetic discussions and the exchange of ideas. It's not just the speakers that share their knowledge. Every participant of IARMEA is expected to contribute. Share your research findings, pose questions, and generate new ideas – that's what this economic conference is all about. The Organizing Committee will offer the participants a city tour free of charge, so learn about Dublin city. All accepted papers will be published with ISBN numbers in soft form. All papers have publication opportunities in various indexed international journals: SCOPUS, DOAJ, EBSCO, GOOGLE SCHOLAR, COPERNICUS, and also conference proceedings. The 7th IARMEA will return as an in-person event in Dublin on July 2023 & also include the live-stream Virtual component for those who cannot join physically but wish to learn, connect, and network. Delegates can attend & present their papers either in person or online from wherever they are in the world. An Invitation Letter will be issued and sent after registration and payment of the registration fee.
July 28, 2023 – July 30, 2023
Dublin City University, Glasnevin Campus, Business School
Dublin City University, Dublin 9, Ireland.