7th International Conference on New Trends in Teaching and Education (NTTECONF)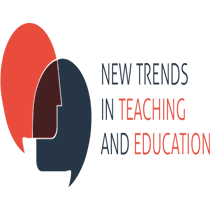 The 7th International Conference on New Trends in Teaching and Education is the world's leading teaching conference that dives deep into the latest developments in the field. Taking place on the 07th-09th of December in the stunning city of Berlin, NTTECONF is where the world's most renowned academics come together to exchange their knowledge and facilitate discussions. By joining, you will be immersing yourself in the vibrant atmosphere of learning, networking, and collaboration.
The event features an additional bonus for all attendees – a free tour of Berlin. Considered one of the most beautiful, colorful places in the world, Berlin has much to offer, from its exquisite cuisine to its breathtaking architecture.
The Organizing Committee will offer the participants a city tour free of charge, so learn about Berlin city. All accepted papers will be published with ISBN numbers in soft form. All papers have publication opportunities in various indexed international journals: SCOPUS, DOAJ, EBSCO, GOOGLE SCHOLAR, COPERNICUS, and also conference proceedings. The NTTECONF will return as an in-person event in Berlin in Dec 2023 & also include the live-stream Virtual component for those who cannot join physically but wish to learn, connect, and network. Delegates can attend & present their papers either in person or online from wherever they are in the world. An Invitation Letter will be issued and sent after registration and payment of the registration fee.
December 7, 2023 – December 9, 2023
INNSiDE by Meliá Berlin Mitte
Chausseestrasse 33, D-10115 Berlin, Germany