8th International Conference on Research in Management & Economics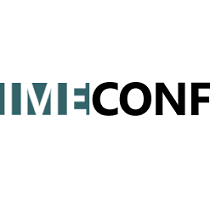 With the recent advancements in management and economics, we want to present, highlight, and incorporate these new trends and tools to elevate the quality of these fields. As such, the need of a global education platform is required more than ever. In addition to the above mentioned, learn about the latest advancements in information exchange methods, the importance of cross-border learning, and gain unique perspectives on hot topics from our diverse audience. The 8th International Conference on Research in Management and Economics (IMECONF) is here to execute this.
Discover and learn about a wide range of important topics and themes like inbound marketing, investments in innovation, communication strategies of retail banks, negative consequences of outsourcing, managing a sustainable tourism destination, and several others. Engage in discussions and debates with world-renowned experts and researchers, as well as fellow peers. We hope this conference provides you with a versatile and well-rounded experience to boost your research career to the highest degree.
December 15, 2023 – December 17, 2023
Hills Road, Cambridge, CB2 8PH
Cambridge, United Kingdom, Europe