Global Conference on Business, Management and Marketing (BMMCONF)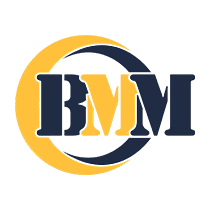 Taking place from 21st to 23rd February 2024 in the vibrant city of Birmingham, UK. Serving as a significant platform in the fields of business, management, and marketing, BMMCONF offers unparalleled opportunities for international networking and collaboration. By bringing together industry experts, thought leaders, and professionals from diverse backgrounds, this conference offers a unique opportunity to collaborate, exchange insights, and gain a deeper understanding of emerging trends and best practices. With a focus on knowledge sharing, networking, and empowering individuals with practical strategies, attending BMMCONF2024 plays a vital role in enhancing professional growth, fostering industry advancements, and ultimately driving success in the dynamic world of business and marketing.
The Organizing Committee will offer the participants a city tour of Birmingham free of charge.
All papers will have publication opportunities in the Conference Proceeding (with ISBN and a unique DOI number assigned to each paper) or in indexed international journals indexed with SCOPUS, DOAJ, EBSCO, GOOGLE SCHOLAR, COPERNICUS.
The BMMCONF will be an in-person event and will also include live-stream Virtual sessions for those who cannot join physically but wish to learn and connect.
In-person participants and speakers will get a Letter of Invitation after registration.
February 21, 2024 – February 23, 2024
The University of Birmingham
The Exchange, 3 Centenary Sq, Birmingham B1 2DR
Birmingham, United Kingdom, Europe