Global Conference on Education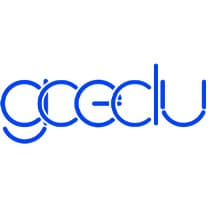 Join us for the 2023 edition of the Education conferences
INNOVATE, COLLABORATE AND EDUCATE: GCEDU EDUCATION CONFERENCE 2023 IN DUBAI
Get ready to be part of the most awaited international conference on education! We are thrilled to host the Global Conference on Education (GCEDU) in the bustling city of Dubai, UAE, on 7-8 December 2023. This prestigious conference brings together educators, researchers, and professionals from around the world to exchange knowledge, explore innovative ideas, and discuss the latest trends and challenges in the education.
Reasons to Attend GCEDU 2023
The GCEDU 2023 conference provides a unique opportunity for attendees to learn about the latest research and trends in education. You will get to hear from leading experts in the field, participate in engaging discussions, and gain valuable insights into the latest teaching methodologies. Attending this conference will also provide you with an opportunity to network with peers from around the world, share your own research and ideas, and gain a fresh perspective on the field of education.
December 7, 2023 – December 8, 2023
Radisson Blu Hotel, Dubai Media City
P.O. Box 211723 Dubai, United Arab Emirates
Dubai, United Arab Emirates, Asia