Musicians' and Performing Artists' health and performance – Integrating body and mind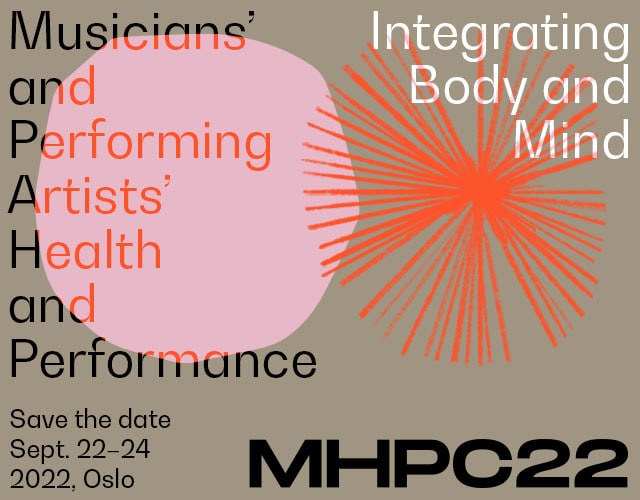 The MHPC22 will be an international conference for music and performing arts professionals, students, physicians, therapists, educators, artistic directors/employers, athletic trainers, as well as other performing arts and health care professionals who seek to improve the performance, health and well-being of musicians and performing artists within all genres.
The conference will combine scientific knowledge and practical experience through keynote speakers, short oral presentations, poster sessions, workshops, panel debates and planned networking.
The conference takes place in the centre of Oslo, Norway, and we hope that by September 2022, we can again travel and welcome you all to this beautiful city. The city of Oslo and its surroundings have a lot to offer – from enticing tourist attractions to the most beautiful nature and vibrant cultural life.
September 22, 2022 – September 24, 2022
Slemdalsveien 11 0369 Oslo, Norway