The 4th World Conference on Climate Change and Global Warming (CCGCONF)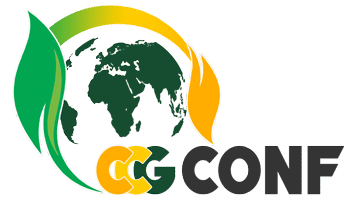 Following the success of the inaugural event, CCGCONF – the international conference on climate change – is returning in 2024.
The first goal of CCGCONF is to ensure that attendees are presented with unparalleled learning opportunities. Global warming and climate change present highly complex and unavoidable problems that threaten the well-being of billions of people. That's why CCGCONF makes no compromises when it comes to the quality of content. It will feature presentations on the most pressing issues, ensuring the diversity of opinions and expertise.
The second goal of the event is to facilitate meaningful actions. The innovative format of the event and countless networking opportunities will allow the attendees to engage in insightful discussions, brainstorm creative solutions, and become a part of a large international network of academics, non-profit organizations, businesses, government agencies, and other stakeholders who are invested in addressing the challenges of climate change.
The Climate Change conference will assist you in improving as a scholar not just by listening to talks and presentations but also by the overall experience of attending the event. You'll hear a lot about topics in the areas of global warming and climate change that you might not be familiar with. So, get ready and join us for the ride on 26 – 28 April 2024 in Madrid, Spain!
April 26, 2024 – April 28, 2024
Universidad Complutense de Madrid Facultad de Bellas Artes
Calle Pintor el Greco nº 2 Ciudad Universitaria Aula 119 (A y B)