The 5th International Conference on Applied Research in Business, Management and Economics(BMECONF)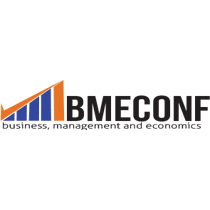 The International Conference on Applied Research in Business, Management and Economics – BMECONF – is coming back in its 5th edition. This management conference is a fantastic opportunity for members of the academic world to spend three days in a dynamic learning environment, get inspired, receive feedback on their research, and meet potential collaborators for future projects. BMECONF is THE management conference of 2022 to attend. Taking place in beautiful Milan, Italy, it will provide scientists, researchers, members of non-government and for-profit organizations, and graduate and post-graduate students with a unique chance to engage in cross-border and cross-industry learning and networking.
This economics conference can be attended in person or virtually. Make sure to join! We'd love to have you become a member of our ever-growing community. The Organizing Committee will offer the participants a city tour free of charge, so learn about Milan city. All accepted papers will be published with ISBN Number in a soft form & all full papers sent for conference proceedings will be accepted through a double-blind review process and will be published electronically in proceedings with a DOI number. All papers have publication opportunities in various indexed international journals: SCOPUS, DOAJ, EBSCO, GOOGLE SCHOLAR, COPERNICUS, and many more. The 5th BMECONF will return as an in-person event in Milan this Oct & also include the live-stream Virtual component for those who cannot join physically but wish to learn, connect, and network. Delegates can attend & present their papers either in person or online from wherever they are in the world. An Invitation Letter will be issued and sent after registration and payment of the registration fee.
October 28, 2022 – October 30, 2022
City Life Hotel Poliziano
Via Angelo Poliziano, 11 20154 Milano MI – ITALY