World Conference on Business, Management, and Economics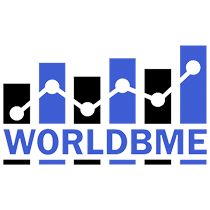 The Ultimate Business, Economics & Management Conference
Join us at the World Conference on Business, Management, and Economics for an unforgettable experience filled with networking opportunities, informative sessions, and expert speakers.
From November 24-26 in Vienna, Austria, you'll gain valuable knowledge to help you excel in your professional or academic career. Don't miss out on this must-attend event for enthusiasts of the discipline. Register now!
Join us in Vienna for a three-day event filled with inspiring keynote speakers, thought-provoking panel discussions, and engaging networking opportunities. Whether you're a seasoned professional or a student just starting out in the field, this business, economics & management conference is designed to provide valuable insights and strategies to help you excel in your career. Don't miss out on this opportunity to connect with like-minded individuals and gain the knowledge you need to succeed.
November 24, 2023 – November 26, 2023
A-1090 Wien, Rooseveltplatz 15