World Conference on Social Sciences and Humaniti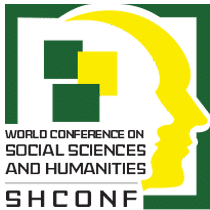 The 7th World Conference on Social Sciences and Humanities is returning in 2024! Having reviewed the feedback from our attendees, we knew that this event is here to stay. We have received an overwhelming amount of praise for the quality of the content at the 2024 event and are excited to launch the next edition of SHCONF.
It will take place on the 24th-26th of May in the beautiful city of Munich, Germany. The program is designed by the expert scientific committee, which carefully vets all abstract and paper submissions to ensure that every presentation – be it an oral or a poster one – adheres to the highest standards of quality. Discussing the latest trends in the field, SHCONF 2024 is a must-attend academic event of the year, bringing together academics from all over the world. Have you added it to your calendar yet?
See you at SHCONF 2024!
May 24, 2024 – May 26, 2024
Schützenstraße 11, 80335 Munich, Germany