7th World Conference on Teaching and Education(WORLDCTE)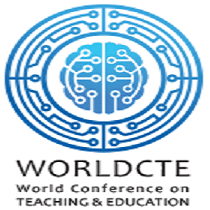 The magnificent city of Zurich, Switzerland will be the host of the 7th edition of WORLDCTE – the World Conference on Teaching and Education. Scholars, scientists, researchers, graduate and post-graduate students from around the world will come together on the 05th– 07th of July to share their unique perspectives and experiences, inspire and learn from each other, uncover new trends, discuss common challenges, and brainstorm creative solutions.
This education conference presents academics with a chance to get published in prestigious indexed journals, meet potential collaborators for future research projects, add depth and scope to their knowledge, and actively contribute to the future of education.
Education and Teaching Conference 2024 is a must-attend international conference on education. Now in its fourth year, it has a proven track record of delivering high-quality programs and a dynamic learning environment that is built around the principles of open-access knowledge sharing and community building. All accepted papers will be published with ISBN numbers in soft form. All papers have publication opportunities in various indexed international journals: SCOPUS, DOAJ, EBSCO, GOOGLE SCHOLAR, COPERNICUS, and also conference proceedings. The WORLDCTE will return as an in-person event in Zurich, Switzerland in July 2024 & also include the live-stream Virtual component for those who cannot join physically but wish to learn, connect, and network. Delegates can attend & present their papers either in person or online from wherever they are in the world. An Invitation Letter will be issued and sent after registration and payment of the registration fee.
July 5, 2024 – July 7, 2024
HOTEL UTO KULM | 8143 Uetliberg
Uetliberg 652, 8143 Uetliberg, Switzerland
Zurich, Switzerland, Europe