7th World Conference on Social Sciences (WORLDCSS)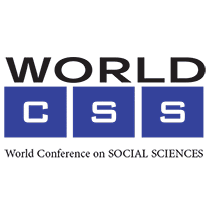 Have you signed up to join the 7th World Conference on Social Sciences (WORLDCSS) on the 05-07 of July 2024 in Zurich, Switzerland? If you haven't yet, then you should. As a member of academia, scholar, scientist, or researcher, staying on top of the trends is essential for your continued career development. An academic conference on social sciences is an opportunity to learn from the international community of academics and address the latest developments in the field in an engaging, dynamic environment.
We are looking forward to your paper submission, poster presentation at the conference on social sciences and humanities, or attendee registration.
All accepted & registered papers will be published with ISBN numbers in soft form. All registered papers have publication opportunities in various indexed international journals: SCOPUS, DOAJ, EBSCO, GOOGLE SCHOLAR, COPERNICUS, and also conference proceedings. The WORLDCTE will return as an in-person event in Zurich, Switzerland in July 2024 & also include the live-stream Virtual component for those who cannot join physically but wish to learn, connect, and network. Delegates can attend & present their papers either in person or online from wherever they are in the world. An Invitation Letter will be issued and sent after registration and payment of the registration fee.
July 5, 2024 – July 7, 2024
HOTEL UTO KULM | 8143 Uetliberg
Uetliberg 652, 8143 Uetliberg, Switzerland
Zurich, Switzerland, Europe