2nd International Conference on LGBT studies(LGBTCONF)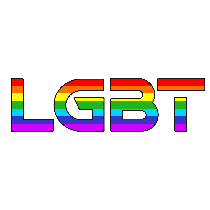 As the modern society takes a new humane approach to controversial and mistakenly-named "immoral" matters of life, the LGBT subject, has drawn endless arguments and speculation and thus brought about myriad of LGBT discussions. The transgender conference 2023 will provide an outstanding opportunity for inquisitive minds to share ideas, address these controversial and disputed matters, enhance the knowledge and expand their networks in an academic environment. This conference will also help participants to broaden their horizons and to learn new tips regarding the context of Lesbian, Gay, Bisexual, and Transgender Studies.
The Organizing Committee will offer the participants a city tour free of charge, so learn about Berlin City. All accepted papers will be published with ISBN numbers in soft form. All papers have publication opportunities in various indexed international journals: SCOPUS, DOAJ, EBSCO, GOOGLE SCHOLAR, COPERNICUS, and also conference proceedings. The LGBTCONF will return as an in-person event in Berlin in Dec 2023 & also include the live-stream Virtual component for those who cannot join physically but wish to learn, connect, and network. Delegates can attend & present their papers either in person or online from wherever they are in the world. An Invitation Letter will be issued and sent after registration and payment of the registration fee.
December 7, 2023 – December 9, 2023
INNSiDE by Meliá Berlin Mitte
Chausseestrasse 33 D-10115 Berlin, Germay